How to Use Rugs for Outdoor Décor
The use of rugs for outdoor décor is a hotly contested debate in the rug world. However, I believe rugs should not be limited to indoor use— try and see what they could do outside of your home. Area rugs can spice up the physical outlook of a room. They help complement the aesthetics of the room, decorate the space and make the room stylish in general. Currently, you will find them positioned in every room including the bathroom.
Apart from indoor decoration, area rugs can also be used outside. Use of rugs will benefit the decks and patios in the following ways:
It softens and adds texture to them
Decks and patios are not naturally soft, but rugs on top of them will be. Irrespective of the beauty of the stones and wood, they may be uncomfortable to step on.
Good, outdoor area rugs will most likely add comfort to your outdoor stay and time. Area rugs will make your outdoor setting attractive since they will cover the wood decks, which can be difficult to decorate.
With these rugs outside, you might take off your shoes and enjoy its gentle walk. You will no longer be afraid of scraping your feet on the deck and patio stones.
These rugs supplement a visual texture like that obtained from grass or sand. The use of rugs for outside décor is usually overlooked, yet many have testified to comfort its effectiveness.
They describe areas on your patio.
Before placing an outdoor rug on your patio, you should portion it. It will aid you to know the type of outdoor rug to use in the available space. Just like indoor rugs, outdoor rugs should define the space they cover on the patio.
The children's corner will have their favorite color patterns and the space for the more grown up and adults. This aspect will change the outdoor environment to be similar to the indoor setting as long as you use the outdoor rugs.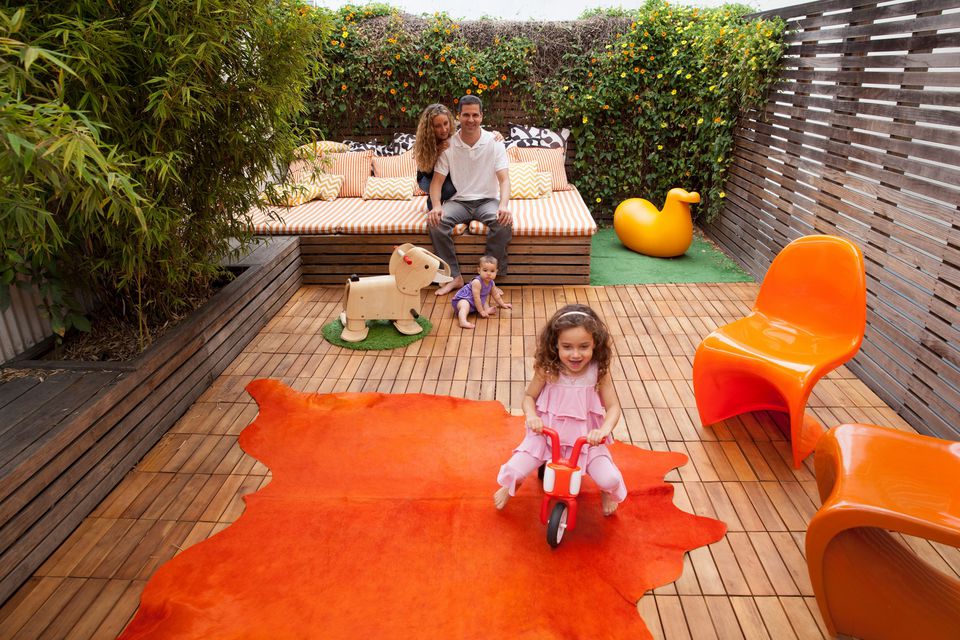 Your furniture will help you to define your space on the patio. Create your desired spaces at the edges of the rug. Such spaces include conversation seating spots and eating or drinking spots. These spaces need to be equipped with their special and specific furniture.
Try to choose rugs of different colors to cover different areas. You can also use rugs of distinct shapes and sizes. Choose the color patterns in relation to the type of furniture. Try to set the furniture on the edge of the rug.
Form continuity between indoor and outdoor spaces
Outdoor rugs are mostly used even to enhance indoor décor. Therefore, you can choose two of the rugs with the same patterns and use them both outdoors and indoors. It will show the harmony that exists between your patio and living room. Continuity can also be noted when you use the same furniture and accessories to furnish your indoor and outdoor setting. It will bring a direct relation to your living spaces. The secret to having continuity is matching the patterns of rugs and using identical furniture.