When it comes to updating your home décor in 2018, there are new design trends of area rugs that will improve the look of all the rooms in your home. If you are looking for amazing rugs for updating your home's décor this season and beyond, here are five options that you would love to choose from:
1. The Zharah Area Rug
Zharah area rug Collection is manufactured with 100% wool and comes in bold colors with subtle patterns for an unquestionably statement-making series of rugs. If you want to include some varieties to your living room's décor, this is the ideal choice for you. This area rug appears excellent when used in rooms with simple design themes or with hardwood flooring.
2. The Silk Elements Rug
It comes in brilliant color palettes and appealing designs that make it enchanting at every turn. Extravagant silk accents emphasize the major design elements, generating airy incandescence and an exceptional complexity that can only be enjoyed. The lavishly dense pile and silky soft fields of the Silk Elements on the area rug conveys a heavenly look and feel.
Woven from an elegant mixture of New Zealand silk and wool, the glitter and malleable hand of Silk Elements rug will be a wonderful addition to any space.
3. The Festival Area Rug
The geometric design of this area rug is the way to shape up your décor. The Festival rug is a charming rug with a bulls-eye pattern. It features some fun circles that will lift your mood. For lasting quality, this area rug is 100% polypropylene. It has a range of colors including brown, black, gold, ivory, light blue, light green, rust, and red that will match well with any motif.
The Festival rug comes in many shapes and sizes. As a result, you can synchronize your theme throughout. On the other hand, these area rugs are simply gorgeous and easy to clean. As the rug creates a look of luxury in any room, it lets you embrace a modern trend.
4. The Twilight Area Rugs
Twilight area rugs are a good collection of excellent finishing and dense pile. In addition, the rugs feature a non-shedding squashy, chunky, and dense pile, which feels fantastic underfoot. Twilight area rugs are antistatic, colorfast, very durable and simple to maintain because the fiber keeps away the dirt. One great thing about this rug is that it is of pile shedding.
Twilight rugs are available in big sizes to match well with all the rooms in your home. It is also available in many color options including Chocolate, Cream, White, Beige, Gold, Raspberry, Brown, Mink, Red, Rust Red, Silver, Lilac, Green, Linen, Black, Light Teal, White/Silver, and many more.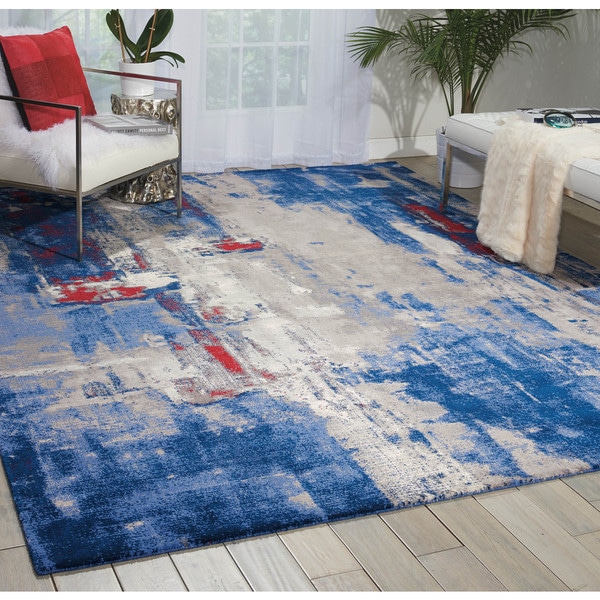 5. Grand Canyon Area Rug
It is an ideal rug that will bring the living feel of a country to the comfort of your home. It is also perfect for your vacation cabin, and it is durably built from 100% acrylic. If you need a touch of excellence and good look for your home, add Grand Canyon Area Rug to a Scandinavian-motivated design theme.
Conclusion
If you are looking for the best area rugs to enhance and update your home décor in 2018, your best options are the Grand Canyon, Twilight, Festival, Silk Elements, and Zharah. They are new design trends of area rugs that will improve the look of all rooms in your home and make you feel on top of the world. They are available in different shapes, colors, and sizes, meaning that you will always get a perfect match for your home.